I think this is my favorite theme we've done so far. There's so much fun to be had with apples!

This was a cute idea I found somewhere on internet land. The kids even played with these trees for a week or two until they were destroyed.

You just use a bingo marker to make the apples and then stuff the paper into some cardboard tubes that have been slit at the top.

I made some apple puzzles on the computer. The kids put them together by figuring out which number came next.

We practiced graphing.

We did a little experiment to see if apples float or sink.

We made apple chips. I try to make an educational experience out of most things we do. So for this activity I asked them to guess how many strokes it would take to peel the apple, and we counted to see whose guess was closest. We also counted each slice as we laid them on the tray. You could sprinkle them with sugar or cinnamon, but I think apples taste good all on their own.

They should look like this after baking them on 200 for 2 hours:

We made applesauce too! You just peel and core some apples, boil them, and when they get soft enough drain the water and let the kids mash the apples.

And we learned how to cut an apple pie into halves and fourths.

Some of the books that we enjoyed were:
Powered by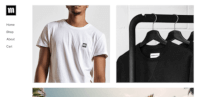 Create your own unique website with customizable templates.