For the past couple of weeks we've been learning about the letter Ss, the sun, and that Jesus is the light of the world. I made a couple of neat snacks for the kids this week, like this sunflower. I gave them some dip for the celery and spinach leaves as I usually do, but to my surprise (actually I wasn't too surprised) they ate them plain.

And this is our sun, made with strawberries and half of a tangerine.

Good old worksheets...

We played with shadows, traced them, and measured them.

We wrote the letter S and drew a picture of a sun in some salt.

We boiled spaghetti and shaped the noodles into a sun and the letter S and then let it dry.

We made sunshine badges that say "Jesus is the light of the World," which comes from John 8:12: "When Jesus spoke again to the people, He said, 'I am the light of the world. Whoever follows me will never walk in darkness but have the light of life.'" This means that Jesus is the only source of spiritual light. No other source of spiritual truth is available to us. The Bible tells us that without Christ we are spiritually dead. Just as our bodies need sunlight to live, our spirits also need Christ (the light) to live. Christians are called to reflect the light, just as the moon reflects the sun. We are to bear witness to Jesus in all we say and do. Just as others can tell if we have spent a lot of time in the sun (sunburn, tan), people should also be able to tell if we have spent a lot of time with the Son by looking at our actions and listening to our words. I explained all of this to my kids in bits and pieces and I'm not sure that they totally grasped the metaphor, but it's still a good start for them.


We also listened to Seeds of Faith track #4. You can preview the song on Amazon. It's an amazing song and this is our family's favorite CD.

Some books that we enjoyed this week were Wake Up Sun by David Harrison, To Be Like the Sun by Susan Swanson and Margaret Chodos-Irvine, Sunshine Moonshine by Jennifer Armstrong, Moonbear's Shadow by Frank Asch, and Guess Whose Shadow by Stephen R. Swinburne.

This is a file folder game that teaches sound discrimination. I have a ton from when I used to teach preschool. You can find a lot online too.

My kids are way past colors but I babysit some younger kids who are learning colors.

Next week's unit: Mm Moon!
Powered by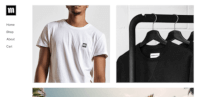 Create your own unique website with customizable templates.