I don't think that it's necessary to have a designated "classroom" in order to homeschool. Plenty of intelligent people have been educated with quality books, paper, and writing utensils. Most homeschoolers just use their kitchen table. However, I studied elementary education and used to teach so it's just kind of in me to decorate a classroom. I know it doesn't look like your typical preschool classroom with toys and posters of colors and shapes. We like to get into the fun stuff like anatomy & physiology and world cultures. These are my two favorite subjects.



We have a math shelf with math activities, usually relating to our theme. And we have a science shelf, same deal. We also have a "circle time" area and a book area.

This is the book area. These don't relate to our theme. They are usually the books that my kids check out at the library. While I'm working with one kid on an activity at the table the other kids (I babysit) sit in the bean bags and read until it is their turn.

This is our circle area, where we learn numbers, counting, letters, continents, telling time, say the Pledge of Allegiance, and practice writing.

It didn't cost me very much to get this room set up. I used to teach preschool so I already had a lot of the posters. We also already had the bookshelves, which were $15 each at Wal-mart; the rug, which I found on eBay; and the little table, which I found on craigslist. Really, the only thing I bought to complete the room was the

easel

, for 49.54 on Amazon, and the world and anatomy posters.
Powered by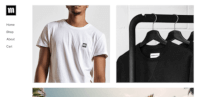 Create your own unique website with customizable templates.