I know, it's 2017 and you're wondering why I'm just now posting about the 2015-16 school year. Well, that year was some work! I was homeschooling my two nieces (3rd and 5th grade) in addition to my own two (kindergarten and 1st), and I had a baby. I had no time or energy to blog that year. I'm back to homeschooling my kids only now which has been such a relief! I'm thankful for last year though, because it introduced me to new curriculum. Allow me to share what I loved and what I could do without.

After completing about 1/3 of The Ordinary Parent's Guide to Teaching Reading we stopped (it was boring) and started Explode the Code workbooks instead. Explode the Code is a complete phonics program and also provides handwriting and spelling practice. It has been phenomenal. There are 16 workbooks, each covering different phonics rules. My kids have almost finished the series. I will miss Explode the Code.

I love BJU Spelling for the variety of activities. It includes word study, proofreading, dictionary skills, and writing. Each lesson takes approximately 10-15 minutes. The student workbook is not too expensive, and I don't buy the teacher's manual.

I'm not as in love with BJU English as I am their spelling, but it is the best program I have found. Chapters alternate between writing and grammar. The grammar is thorough and the writing is sufficient for the younger grades, when they are just beginning to write. When my kids are older, though, I will need to find something more challenging for writing. I've heard a lot of good things about IEW but it's too expensive for us right now. I do buy the teacher's manual for English because it includes a CD with a lot of extra worksheets.

Apologia's Exploring Creation with Anatomy and Physiology was intensive! There were so many activities in the text and the notebooking journal that we were spending half of the day doing science! Although Apologia is thorough, from now on we will not use a science curriculum. There are many free and inexpensive resources at the library, online, and in our community.

I wasn't impressed with Christian Light Reading. The stories in the reader were okay. Nothing exciting. The workbooks that went along with the reader seemed like busy work. I'd rather just have the kids read stories they will enjoy and create my own comprehension and application questions.

Galloping the Globe is a world geography unit study, full of information, activities and recommended reading for each country. It contains a wealth of information and it can be overwhelming at first. This book really isn't necessary for a world geography unit study, though. There are plenty of free resources online and at the library.

My kids and I enjoyed Harcourt Grade 1 Math. It was a nice intro to math and I liked that the pages were colorful. I also liked how cheap it was! We found one at a thrift store for a few dollars, and I bought another one for my other child on eBay, for about $10. The one thing that I didn't like, though, was that there was hardly any review. For example, once you complete a chapter on money, you rarely see anything about money again.

This year we are using Christian Light (CLE) math, which is what I used with my nieces last year. It has the perfect balance of new material and review. Every lesson includes a variety of problems, including time, money, stories, geometry, number sense and math facts. My kids actually ask to do math!
Powered by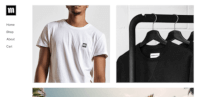 Create your own unique website with customizable templates.