Since my son is five years old, he technically starts kindergarten next week. But when does education really begin? When my children were babies and heard me read and sing to them, were they not learning language skills? When they assembled their first Lego castle or pedaled a tricycle for the first time, were they not learning motor skills? When we go outside to look at the plants and bugs, are they not learning about the world they live in? When they see me comfort their hurt sibling, are they not learning compassion? I have never envisioned the beginning or the end of my children's (or my own) education. It's is a life-long process that begins long before the first day of school. I remember when my son and I locked eyes for the very first time. I made sure to smile my biggest smile because I knew that he had already begun learning about the world, and about his mom. I actually think it was about six months before I let him see me not smiling. I took my new job very seriously. :)

Although I'm not a fan of assigning my children to grade levels, next week we will begin pacing through

My Father's World K

, as well as

The Ordinary Parent's Guide to Teaching Reading

, and

Zaner-Bloser Handwriting K

. And w

henever they complete those programs they will progress to the next level. My hope is that this way, they never become boastful for learning concepts that are ahead of their would-be grade level, or feel incompetent for falling behind that level. Rather than comparing their achievement to others', they can learn to recognize that God has given us all different abilities and interests. We will keep a mental note of the grades they are in, according to their age, regardless of any work they may be doing outside of their grade level. This keeps things simple, especially when asked what grades they're in. But the most important thing is to keep moving forward diligently and to remember that t

he world is our classroom!
Powered by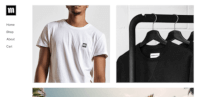 Create your own unique website with customizable templates.