Okay so we actually do own a TV. We just don't have cable or satellite. In the past I've not wanted to tell people this because I worried about offending those who do have TV, or being labeled as judgmental. But I have realized that I should care more about offending God than offending people. And I should care more about what God thinks of me than what people think of me. Also, while some things I do with my life may offend some people, it can be encouraging to others. Five years ago I sure would have been encouraged to know that there was someone else who felt the same as I do about TV and the media. So I've decided to share the strong feelings I have about the media and why we don't have a TV (per say) in our home:

Sex

- This is my number one concern. The sexual content on TV today is absolutely preposterous. I cannot believe that in 50 years we've gone from

I Love Lucy

, where they couldn't even share a bed on TV, to full blown pornography. Imagine a show like

I Love Lucy

or

The Brady Bunch

or

Full House

trying to make it today. Did you know that the average age of exposure to pornography only 15 years ago was 17? Now the age is seven. Seven! Now I'm sure this has to do with the internet as well, but it's saddening that our children are becoming sexualized so early, by various forms of media. And we're just sitting back, lazily, allowing it to happen. On top of that, they aren't even learning a godly version of sex. It's a distorted, often perverted, version of sex.

At age seven

. I've heard many parents say "Well, you don't have to let your children watch that stuff." Yet I've seen the children of these same parents, watching sexual content on TV…while in the same room with their parents! Parents assume that if their child isn't sitting down directly in front of the TV intentionally watching a show, that he's not really watching it. But the average toddler is exposed to 5.5 hours of background TV per day. Yeah, I know you're not sitting your child down in front of Jersey Shore (hopefully), but if the TV is on, the child is at least occasionally watching. It's not just MTV and HBO that has sexual content either. The majority of TV channels air sexual content, even if it's just a preview for a show or movie. All it takes is one glance at a sex scene for a child to begin pondering what he just saw. I don't know about you but I don't want my child pondering sex, especially not distorted versions of it. Even if you believe that you are adequately monitoring your child's TV viewing, we should still take a stand against the trash on TV because there are so many children across the globe who lack diligent parents, and are consistently watching "adult" programming without their parents knowing. Even the sweetest of kids. And our children will live in a world with these kids. Did you know that serial killer Ted Bundy admitted, the day before he was executed, that pornography is what fueled his brutal assaults and murders of innocent females? It began with "soft-porn" he saw at the grocery stores, which led to more graphic and violent forms of pornography he found in dumpsters. Eventually he felt he needed more and more and it became so much of an addiction that he felt the next step would be to act it out. Now of course this is an extreme example and I'm not saying that everyone who views pornography becomes a killer, obviously. But just about every sexual assault is fueled by pornography. And it's an important reminder that nothing good can come from allowing a child to view even "soft pornography" that's on TV today even during the daytime. I encourage you to watch this interview of Ted Bundy on the eve of his execution in 1989,

twenty-three years ago

!

Ted Bundy InterviewViolence

- According to the American Psychiatric Association, by age 18, a U.S. youth will have seen 16,000 simulated murders and 200,000 acts of violence. A child should

never

have to view

one

murder, let alone 16,000! We wonder why bullying has become such a problem. Children today see so much violence that they slowly become numb to the pain others feel. It absolutely breaks my heart, and can easily destroy my day, to see babies, sitting on their parents' laps, staring at TV screens while a fight or violent behavior is happening on the screen. Parents don't even notice, or seem to care. If someone were literally being beaten right in front of us wouldn't we cover our child's eyes? Then why are we not so protective when it's happening on TV? It's essentially the same thing. Psychologists have even confirmed that the same brain processes take place, and the same brain chemicals fire whether you're actually committing a violent act, or just watching it on a screen. TV and media content is obviously an important issue to me so I'm very aware, when a child is in a room with a TV, of what that child is viewing. Parents! I challenge you to be aware of everything your child sees for one month. Every time you see a TV, look to see what your child is viewing. At friends' homes, at stores, at restaurants…be aware! Look into your child's eyes and imagine what that scene is teaching him.

Worldly values

- Even children's shows teach worldly values like materialism, greed, backstabbing, complaining, jealousy, lust, whining, covetousness, boy-craziness, etc. If I'm going to sit my kids down in front of a TV I want to make sure it's teaching them Christian character, not worldly values. This is why our kids only watch DVDs that we have already watched and approved of.

Commercials-

When we walk down the grocery aisles at Wal-mart my kids don't beg me for SpaghettiOs, Rice Krispy's Treats, or Apple Jacks. And I'd like to keep it that way. I remember sitting in the doctor's office watching what was on the TV (see, they're everywhere!), and a Frosted Flakes commercial came on. My kids thought that the tiger was really neat and now they will forever recognize and ask me for that cereal at the store. That's exactly what food manufacturers are trying to do: get kids to notice and beg their parents for their sugar-laden, high-fructose-corn syrup-drenched, artificial-colors-added products. And the toys. Oh my goodness am I glad we don't watch commercials because I'm sure my kids would have super long birthday and Christmas wish lists. Then there are the previews for horror movies. One time when my son was probably one or two I was watching some preacher on TV. This was back when we had SkyAngel, which is a Christian TV provider. I left the room for a minute (which I never do) and my son, obviously scared, ran to me. When I went to see what was on the TV, it was a scary preview for a movie about hell or Satan or something like that. So you see, even "family friendly" channels can have inappropriate content for young children. I hear of so many children having nightmares and it's so sad. Kids should be at peace when they're sleeping, so that their bodies can adequately prepare for the next day. But when they have nightmares they lose out on this much needed rest, and their bodies are exposed to an unhealthy amount of stress.

I want to use our time wisely-

There are so many more productive things we can do with our time than sit in front of a screen for four hours a day, which is the average amount of time an American watches TV. That adds up to 112 hours per month! And 1,456 hours per year! Man, what a waste! Imagine if everyone substituted their time watching TV for time spent reading, exercising, learning, talking with family, or praying. Not having TV forces families and kids to be more creative and imaginative too.

My home is a safe haven-

There is plenty of sin and evil outside of our walls, so why bring it inside? I want my home to be a place where we can be free from all of that garbage that damages our souls. When we are at home I want to feel at peace and without struggle. I've known so many teenagers who feel that they are constantly at struggle with themselves at home because the TV is there and the internet is there and they know that they are just one click away from viewing damaging material. I don't ever want my kids to feel that way.

I'm not saying we should shelter our kids, never letting them learn about the evils in the world. Not at all. I am very much in favor of raising informed children. But we can teach them all about the atrocities of life without having them watch it on a screen. We can teach them about death and sex and violence and greed and everything else in an age-appropriate manner. We can talk about it, read books about it, or show them articles in the newspaper. TV should not be what teaches our kids about life.

This is not just a personal issue. While we can do everything to prevent our own children from viewing damaging content at home, there will be times when our children

will

encounter other kids who are staying up late watching "adult programming." Our kids might even end up marrying some of these kids! And their relationship will be adversely affected by it. Additionally, psychologists know that there is a small percentage of children who will be affected in such extreme ways that they will harm others. And our children will have to live in a society with these people one day. The media changes the mindset of the entire culture. So it's not just a personal issue. It's a social issue. I also want to encourage you to join organizations like

OneMillionMoms.com

(or

onemilliondads.com

) and

The Parents Television Council

. These are the two main organizations that fight to get trash off out of American homes. So please take a quick minute to join. Peace!
Powered by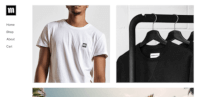 Create your own unique website with customizable templates.