Sugar, grim reapers, high fructose corn syrup, scary chainsaw men, red 40, witches, trans fat, and gore…everything I hate. That's why we don't celebrate Halloween. A Christian friend once told me it was legalistic not to, but I disagree. Legalistic means that you believe you have to follow certain rules to be a Christian, or for God to accept you. I don't believe that anyone's going to hell for celebrating Halloween. I understand that for almost everybody it's simply about dressing up and having fun. I just don't like the emphasis on evil, violence, horror, and candy, and I don't believe that any of those things glorify Jesus. Halloween is also not a Christian holiday, as many people believe. We would not have Halloween today if it weren't for the pre-Christian Celtic festival of the dead, known as Samhain. If you'd like to learn about Halloween's origins here is a good site:

Samhain- The History of Halloween

For me it's not about origins. After all, most holidays, including Easter and Christmas, have pagan origins. It's more about how Halloween is celebrated today. Halloween is celebrated with all sorts of gory, evil, and horrific decorations, costumes, and films. I'd like to have nothing to do with that. Some people have asked why we don't just let our kids pass out treats and interact with the trick-or-treaters who come to our door. Why do we have to turn out the porch lights and go without any Halloween fun? I understand that this seems religious, and I hate that anyone might think of us as "religious people."

B

ut for now, while my children are young, I don't want them to see scary costumes which could plant seeds of fear.

Even if Halloween were simply about pumpkins, apples, corn stalks, and children dressed up in cute costumes, we probably still wouldn't take our kids trick-or-treating because we don't eat candy. Occasionally we'll have chocolate or xylitol lollipops, but nothing with artificial ingredients and tons of sugar. That's also why we don't go to trunk-or-treat events at churches. Churches are the worst about feeding kids junk. However, as time goes by and our kids become more social we will probably reconsider this. My naturopath also does not give her children candy but she still takes them trick or treating. When they get home she sets up a store for her kids and they can buy toys and books and other things with their candy. I thought that was a unique little idea.

How about you? Does your family celebrate Halloween?
Powered by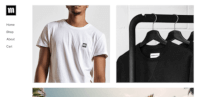 Create your own unique website with customizable templates.