books
I sometimes wonder what my life would be like today if I had not read certain books. Below is a list of my favorites. Some have impacted me spiritually, others have impacted the way I eat or parent, some have simply expanded my horizons, and some are helpful resources. I hope they are as helpful and encouraging to you as they have been to me! Please note: Clicking on a book will take you to Amazon.com, where you can purchase the book, and I will receive a percentage of the sales. This helps offset the costs of maintaining this site, and you have my sincerest thanks!


This



was the very first book I read about natural health and it totally changed my perspective and my life!

Skip the What to Expect books and read Natural Baby and Childcare instead. :)

My go-to book for natural remedies.

A



great recipe book for those who are new to grain-free cooking.

It's hard work but you can heal and prevent cavities with nutrition!

I love the interview style of this book. Great info about alternative cancer therapies.

Exposes the cancer industry and provides lots of information about fighting and preventing cancer.

I love how I feel on the Gut and Psychology Syndrome (GAPS) diet!

There are so many Bibles to choose from! I prefer ESV and NASB for accuracy, and NIRV for reading with the kids.
| | | |
| --- | --- | --- |
| Answers common questions people have regarding the historical accuracy of the Bible. | I love how passionate Francis Chan is about loving God and people. | I grew up in a Christian tradition that emphasized hearing from God and finding God's will for my life. Boy was that stressful! Since reading this book I finally feel free! |
| | | |
| --- | --- | --- |
| This was my textbook for my History of Christianity class and I loved it! | Compares young-earth, old-earth, and theistic evolution. | Physicist Gerald Schroeder shows that the Bible and science are amazingly compatible, regarding the age of the universe. |
| | | |
| --- | --- | --- |
| Although I don't agree with everything James Dobson says (spanking), I think this is a must-read for every parent of boys. | A must-read for every parent of girls. | Okay so this book doesn't guarantee that your child will be successful (what does that mean anyway?), but it does have great parenting advice. |
Let's keep our babies safe!

| | |
| --- | --- |
| This is a look into the lives of those who live in the poorest urban neighborhood in the U.S. It will be required reading for my kids one day. | A great book for those who are new to homeschooling. Provides many resources. |
Powered by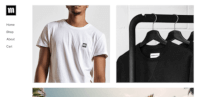 Create your own unique website with customizable templates.