I'm sorry I haven't posted lately; I haven't been well. Many weird things have been going on with my body. It began with sharp pain that traveled all over my abdominal area. One moment it would be in my lower abdomen, and the next moment it would be in my upper abdomen, and then in my side, and then in the middle. My nurse-midwife (I'm not pregnant I just prefer a nurse-midwife to an OBGYN) ordered an ultrasound of my girl organs and everything checked out fine there. The next day I experienced pain in the back of my legs, lightheadedness, and a bubble popping sensation in my legs. I thought I might have a blood clot so I went to the ER and everything checked out fine. I made an appointment to see my primary care physician, but he wouldn't be able to see me for five more days. I waited it out but things got worse. I developed severe back pain, leg pain all over, headache, neck pain, temporary loss of coordination in my hands, graying vision, pins and needles sensations all over my body, shooting pains from head to toe, and temporary numbness in my hands, feet, legs, and abdomen. I was completely bedridden for two days. I finally went to see my doctor and he wanted to do a MRI of my brain, since I had the symptoms of multiple sclerosis. After the MRI the radiology technician gave me a CD of my brain images so I went home and looked at them right away. I saw bright white spots on my brain, which I knew were characteristic of MS. I cried and cried and prayed and prayed and prayed and prayed and asked other people to pray that I didn't have MS. When I got the call from the nurse who said that my MRI was normal I didn't know how to feel. I was glad I didn't have MS, but I still wanted to know what was wrong with me. I immediately got down on my knees and thanked God for the good report and asked that He would continue to heal me. I'm still trying to figure it out. I am getting better each day. My leg pain is gone and back pain is lessening. I believe a lot of my improvement has to do with resting and learning to trust God instead of worrying. I have a tendency to work myself to exhaustion, stress, and worry. I am learning contentment. The next step is to see a neurologist so please keep me in your prayers. Whether the doctor or I figure out what's going wrong, or God miraculously heals me, I don't care. I just want complete healing!

In the past week I have learned so much about MS. I now have an immense amount of sympathy for those dealing with such an awful disease. I feel like I have a responsibility now to advocate for them, because I can relate to and understand both the physical and emotional distress that accompanies this disease. During this episode my mom and I did a lot of research on a newly identified condition that many people with MS and other neurological disorders have, called chronic cerebrospinal venous insufficiency (CCSVI), which is stenosis of the jugular and azygos veins that carry blood to and from the brain. In people with CCSVI blood does not drain out of the brain properly and toxins build up in the brain. These toxins are believed to be iron or other heavy metal deposits. There is a new procedure to widen the veins, but it is met with resistance from the FDA and medical community. I'm sure it has nothing to do with the fact that MS medications are big bucks for the medical community and drug companies. If you know someone who has MS chances are their neurologist has not told them about CCSVI. So please tell whoever you know about it. The more people learn about it, the more pressure the medical community will feel. Not everyone with MS has CCSVI, and therefore not all MS victims are candidates for the procedure, but almost all patients who do in fact have CCSVI see drastic improvement after the procedure. I also want to reiterate that this procedure is not only for people with MS, but also for those with similar neurological symptoms, and even for some people with cardiovascular issues, such as postural tachycardia. There is even some literature suggesting that it may one day be a treatment method for Alzheimer's and Parkinson's. Here are some videos of people with MS before and after the "liberation procedure."

Powered by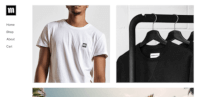 Create your own unique website with customizable templates.