Did you know that Play-Doh is made out of wheat? So if you have a wheat/gluten allergy you might want to try making your own. Play-Doh also contains some other not-so-pleasant ingredients, like petroleum and fragrance. There are different ways to make wheat free Play-Doh. I used three ingredients: 1/4 cup natural peanut butter, 1/2 cup powdered sugar, and 1-2 Tbsp honey. Mix it with an electric mixer and you have Play-Doh! To make a turtle, shape the dough into a shell, then use grapes to make the head, arms, legs, tail, and the rest of the shell. We've been learning about turtles lately and I'm amazed at how much sea turtles instinctively know what to do. The mom somehow knows where she was born, and travels back to that place to lay her eggs. She buries them under the sand so that predators can't find them. Then the babies hatch and just know to start making their way to the sea. Here are a couple of really neat sea turtle videos to enjoy:

A couple of books that we enjoyed were:
Powered by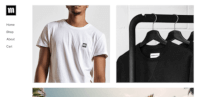 Create your own unique website with customizable templates.